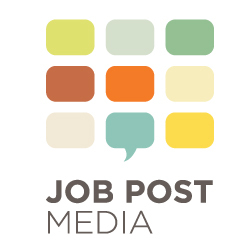 Part-Time Digital Advertising Operations Specialist
Sorry, this job has expired.
Louisville, KY
Job Post Media is an established player in the direct response recruitment media space. We assist medium and large employers with the recruitment of new employees using digital media, event marketing, and traditional broadcast media.

We are seeking a part-time Digital Ad Operations Specialist to join our team at our corporate headquarters in Louisville. You'll be working in a small group of talented marketers, designers, and copywriters. Specifically, you will assist more senior team members with placing advertising on job boards, social media, search engines, and ad exchanges.

We expect this part-time role to grow into a full-time opportunity.

The two most important qualifications for this position are:
1) A genuine interest in the digital advertising space.
2) Eagerness to learn various tactics and techniques that will increase your value as a savvy digital marketer.

We're looking for someone who is honest, hardworking and fun, and wants to learn the ropes. If you already have some digital skills, that's even better.
• 2 or 4-year college degree is preferred. We will also consider currently enrolled college students. If you're an advertising or marketing major, if you have prior experience with advertising or social media, or you have experience in the recruiting industry, show us what you've got!
• This is an entry-level position, but some experience or interest in digital advertising is preferred.

• Interest in/affinity for digital media and marketing.
• Excellent attention to detail.
• A basic understanding of, or aptitude for, digital media.
• Strong desire to learn the job skills that will allow you to succeed.
• Strong work ethic.
• Computer proficient (Mac or Windows)

Buy and pace digital ad placements for the company:
• Place ads.
• Configure campaigns.
• Manage pacing and optimize campaigns to maximize their performance.
• Manage the ad budget to avoid over- or under-spending.

Oversee the creative process, production, and placement of all campaigns to meet deadlines on necessary timeframes:
• Acquire details and descriptions from sale representatives, review for effectiveness, and revise as needed.
• Provide design input.
• Follow the placement process to assure the package is run per the agreement with the media partner and the customer.
• Good interpersonal skills to manage sales rep and client expectations.
• Excellent written communications skills.
• Ability to stay calm in a fast-paced environment.
• Ability to think like a marketer.
• Ability to type.
• Ability to work cohesively with a small Ad Ops team (they're awesome, by the way!)

• This is a flexible part-time position that is expected to require 15-25 hours of work per week. Mondays and Fridays are particularly important days for the Ad Operations team, so some scheduled work on each of those days is likely. Our office is typically open from 8am- 5pm. Occasional work outside of business hours may be necessary from time to time.

We are an Equal Opportunity Employer.
10275