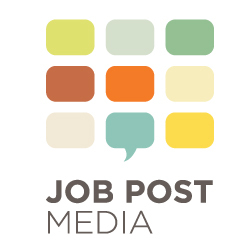 Inside Sales Account Representative - Recruitment Media
Sorry, this job has expired.
San Antonio, TX
$40,000.00 – $50,000.00 Annually
On Plan, First Year Reps can expect to make $40,000 to $50,000 Year One.

Year two and up, the expected income is $70,000 - $100,000.

Job Post Media currently has operations in 12 U.S. markets. We are looking for Talented Account Representatives to sell our expanding product line of Digital, Web, Print, Job Fairs, Social Media and Broadcast products and services.

Due to this tremendous growth, we are now hiring Inside Sales Account Representatives for our San Antonio team.

You will have the ability to provide recruitment solutions products and services to customers locally & nationwide.

Our focus is on helping employers & employees connect through our Digital, Web, Print, Job Fair, Broadcast & Social Media products, both locally and nationwide.

YOUR SUCCESS WILL BE REWARDED:

• Generous Base Salary
• Uncapped Commissions plus bonuses
• Promote from Within Company culture
• Health Insurance
• Life Insurance
• 401(k) Plan
• Dental Insurance
• Vision
• Professional Work Environment
• Paid Holidays
• 4 Monday benefit days off (after 1 year of employment)
• Mileage reimbursement for Company travel
• Comprehensive one-on- one training and daily support is also provided to ensure your success.
• Start earning vacation days after 3 months.

• We look for: passionate, motivated, competitive, determined, money motivated and highly talented sales professionals.
• Inside Business to Business Digital Sales Experience Preferred
• Job Fair selling experience, preferred
• Staffing and/or Recruitment Sales Experience is a big plus!
• Proven track record as a top producer.
• Experience prospecting and developing new accounts both in person and on the phone
• Ability to ask for the sale and get it.
• Successful experience with sourcing, networking and developing your own leads.
• Previous experience in Account / Customer Relationship Management.
• Must be computer literate
• Strong presentation skills.
• Must be capable of working in a fast paced, deadline-oriented environment
• Great work ethic and self-motivation.
• Excellent communication skills.
• Bachelor's degree is preferred, but not required.
• Strong relationship building skills
• Work in a Fun, Small Office Environment
• Must be able to pass a company background check

In order to join our winning team in San Antonio, SEND US YOUR RESUME TODAY to take the first step in your new career.

EOE
8792