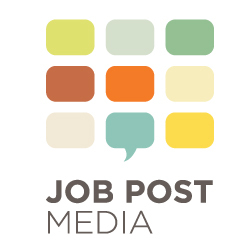 Inside Sales Representative for Recruitment Advertising
Sorry, this job has expired.
Louisville, KY
Job Post Media, known for our creative recruitment advertising products and services, is seeking experienced Inside Sales Representatives for our National Sales Center based in Louisville, KY.

You must upload a resume to be considered. We do not offer relocation assistance.

We offer a full benefits package, including:
• Generous base salary
• Uncapped commission plan+monthly performance bonuses. On plan, you can expect to make $40,000 to $55,000+ year one.
• Year two, you can expect to make up to $55,000 - $100,000.
• Health Insurance
• Life Insurance
• 401(k) plan with company contribution
• Dental Insurance
• Vision Insurance
• 17 paid holidays in your first year, 25 paid days off in your second year, and 27 paid days off after your third year.

As part of our world-class recruitment advertising team, you will be charged with helping employers recruit the most qualified candidates through our digital recruitment solutions. You will be responsible for guiding employers through our sales process and matching them with the right products for their recruiting needs.

From our Louisville sales center, you'll be calling on prospects and clients throughout the country. From generating a pipeline of new prospects to maintaining successful customer relationships, you will be expected to manage the entire process. By leveraging your knowledge of the prospects and clients' hiring needs, you need to effectively recommend the product best suited to the client's needs.

• Minimum of 3 years of sales experience in Human Resources, Staffing, Digital Advertising or other B2B sales of an intangible product or service.
• Deeply passionate, highly motivated, determined, and money-motivated.
• Understand the importance of always putting the needs of the client first.
• Possess an interpersonal savvy that allows you to develop lasting relationships with both customers and co-workers.
• Comfortable with numbers and drawing insights from analytics to make your clients' recruitment efforts smarter and more efficient.

• Meet and exceed weekly phone call and email activity goals.
• Contribute to territory management by generating and developing business opportunities.
• Drive business development, forecast accurately, and achieve strategic goals by leading customers through the sales cycle.
• Explore and understand complex customer requirements on both a business and technical level.
• Identify and pursue business development opportunities; analyze data trends and client performance, prepare and conduct presentations, in addition to effective communication with customers via phone/email and video conferencing technologies.
• Develop a knowledge of Job Post Media's product offerings and competitive advantages.
• Deliver against assigned goals while prioritizing an outstanding customer experience to customers and prospects.

About us:
Job Post Media originated 25 years ago as a print-only recruitment strategy. Founded in Louisville, KY, the company now operates across 12 offices and employs nearly 100 full-time employees. What started out as a print focused business has now evolved into a direct response recruitment advertising agency with a focus on being your recruitment advertising solution. Today we utilize the most innovative techniques, including mobile, digital, job fairs, and traditional media to connect employers with great job candidates.

EOE

11248