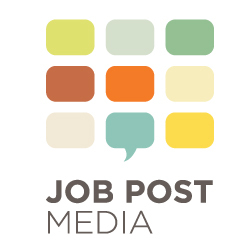 Major Account / Business Development Sales Representative
Sorry, this job has expired.
Chesterfield, MO
We are hiring experienced Account/Business Development Sales Representatives for our St. Louis office.

You will be responsible for selling recruitment advertising campaigns through Web, Broadcast (TV/Radio), Social Media, digital recruitment, and Job Fairs, both locally and nationwide.

As a first-year rep you can expect your annual income to be $40,000-$50,000+ in your first year. After year three, you can expect that to increase to $70,000-$100,000.

We offer:
• Generous base salary
• Uncapped commissions plus bonuses and mileage
• Room for advancement-we promote from within.
• Health Insurance
• Life Insurance
• 401(k) Plan
• Dental Insurance
• Vision Insurance
• Professional work environment
• Paid Holidays
• 4 "Monday benefit" days off after 1 year of employment

• Inside sales experience is strongly preferred, but not necessary.
• Staffing/recruiting experience is a big plus.
• Classified sales experience is helpful.

• Must be deeply passionate, highly motivated, bold, determined, money-motivated, and highly talented.
• Must have a proven record of multi-line sales that includes face-to-face presentations.
• Must be computer literate.
• Must have a great work ethic and self-motivation.
• Must enjoy working in a fun, trendy, and hip advertising office.

• Find new clients needing recruitment solutions.
• Develop existing clients and partner with them to determine the appropriate media for their hiring needs.
• Participate in training and development programs.
• Successfully complete required calls and leads on a weekly basis.
• Communicate with management and administrators to build successful campaigns for our clients.

• Strong presentation skills
• Excellent communication skills
• Strong relationship building skills

About Us:
Job Post Media is a direct response recruitment advertising agency.

Job Post Media originated 25 years ago as a print-only recruitment strategy. Founded in Louisville, KY, the company now operates across 12 offices and employs nearly 100 full-time employees. What started out as a print focused business has now evolved into a direct response agency with a focus on being your recruitment advertising solution. Today, we utilize the most innovative techniques including mobile, digital, job fairs, and traditional media to match employers with great job candidates.

E-mail your resume today!

EOE

10844